111 Comics bundled in a beautiful book
Zoo you mind?
Zoo you mind is 111 pages full one page comics. Beautifully printed on 140 grams paper in full color, with a soft cover and it's in English.
Shipping will be calculated when you enter your address in the cart. You can check out the price before actually buying the book.
111 Comics bundled in an e-book
Zoo you mind? E-book
An e-book with 111 comics. View the digital collection on any device as a pdf.
Zoo you mind? 8 postcards
The perfect postcards for every situation. Angry? Sad? Or do you just want to cheer someone up? Then these are the perfect postcards for you. 8 designs, printed on beautiful, thick paper (wood-free). Envelopes not included.
Shipping is included to anywhere in the world!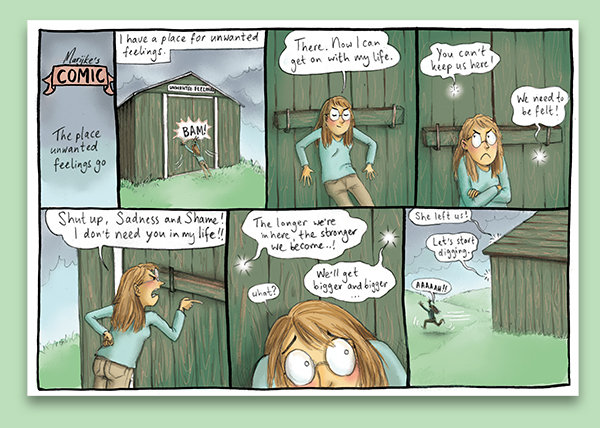 Free Comics
A piece of joy in your inbox every Thursday
To brighten up your day. To show you that you're not alone. To make you feel connected.
My comics will make you smile. They will make you nod along. And they will make you feel connected.